krysten
2018 Holiday Gift Guide + Stocking Stuffers
It's that time of year again — only 35 days until Christmas! I have been counting down since July! I normally think about holiday gifts year round and just buy goodies when I see them so that it's not so overwhelming during Christmastime, but this year I haven't done so good with that. I honestly don't know where 2018 went, BUT it's coming to an end. I hope your year was filled with happy memories and lots of time with family and friends.
Buying gifts doesn't have to stress you out. I have compiled a few items in different categories for you: stocking stuffers, kitchen gadgets, beauty, misc, books, health and wellness, Disney and eco friendly. I am sure you find some amazing things on this list for your loved ones — or yourself! HAH!
Some of these will be on SALE for Black Friday and Cyber Monday so be sure to check back on this Gift Guide and see what's on sale.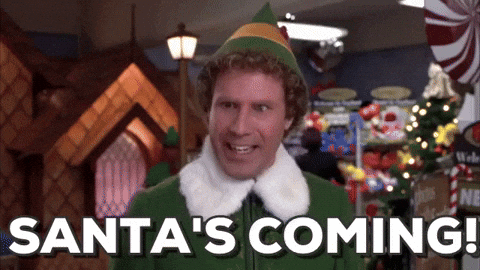 STOCKING STUFFERS:
These make great stocking stuffers, coworker gifts, or secret Santa presents.
Klean Kanteen Straws - $10
I honestly didn't know I needed these until I bought some. I use them all the time and actually tend to drink more water when there's a straw involved. They come in different colors and often sell out, so if you see them available, grab them! ORDER HERE
Mabels Labels Stocking Stuffer Name Tags/Labels - 6 for $30
These labels aren't only adorable, but they are so handy! If you're a mama, then you probably know how easy it is for clothing articles, toys and lunch box items to get lost at school or daycare. If you like it then you shoulda put a label on it. Don't lose anything anymore! You can customize the cutest labels and tags ever! My favorite labels are called "Wash Aways" because you can label mason jars and containers of food, throw them in the dishwasher or hand wash them and the label disappears and disintegrates. Magic! These cute stocking stuffers are great for all the kiddos and even your furry friends. You can create 6 sets (all different names) for $30. They have labels for everyone and everything! ORDER HERE
ra goods Chapstick - $3
It's important that you fill your stockings with healthy chapsticks that work and that are made with the best-of-the-best ingredients. ra goods makes the best chapstick that will prevent your dry winter lips. Make sure your lips are always mistletoe ready with their peppermint and sweet orange chapstick! If you've never placed an order before on ra goods, use code KRYSTENSKITCHEN for a discount! Their essential oils and everything else they make are all fabulous. I recommend it all! ORDER HERE
I ask my husband for these every year in my stocking. Last year there were at least 6 in my stocking, I must have been a very good girl all year! HAH I use them on my whole face, but mainly my under eyes. They help with dark circles, plus they are super moisturizing. I use them on dry spots on my face, lips, eyes and love their products. ORDER HERE
Lively Up Your Breath Liquid Drops - $5
Every year, my Mom, Hubby and I always add these to each others stockings! Lively Up makes the best breath mints and they make the perfect stocking stuffers. They are made with clean ingredients including chlorophyll and are very minty, which we love! You can buy them online or at your local Sprouts, Mother's Markets or Whole Foods! ORDER HERE
Poo Pourri - $15
This is a MUST-HAVE for every single home! If you don't have this in your bathroom, then your bathrooms must smell terrible. Seriously! Spray Poo Pourri in the bowl before you go and no one else will ever know! My favorite scent is the Merry Spritzmas, and we use this scent all year long since we always buy extra during the holiday sales. I promise that you will never go # 2 without it ever again. These make great house warming gifts, stocking stuffers or gag gifts that everyone will laugh at and then envy! ORDER HERE
Hand Held Milk Frother - $15
When I'm not home to use my fancy milk frother that Santa brought me last year, I bring this little hand held magic milk frother with me when I travel. I have busted it out at the airport, at a coffee shop, on a plane and at a conference and it always gets the job done! I add collagen to my coffee and sometimes coconut butter, so this little frother really mixes it all well when I'm on-the-go! ORDER ONE
Vital Proteins Sampler Pack - $16
You have probably seen this all over social media or my Instagram stories and Instagram feed. You probably wanted to try them, but maybe you didn't know where to start or didn't want to buy the whole canister when you just wanted a taste. Well - Vital Proteins has a great holiday sampler pack that is not only great for stocking stuffers, but also if you just want to give them a try! You get 5 stick packs, 1 of each: Collagen Peptides, Matcha Collagen, Vanilla Collagen Creamer, Coconut Collagen Creamer and Mocha Collagen Creamer. I will not drink my coffee if I am out of their collagen creamers — I refuse! This is a great time to try! ORDER ONE
Sweet Apricity Sea Salted Caramels 5 Piece Bundle (5 packs) - $25
There's nothing like Grammy's caramels. My great grandma (also known as grammy) used to make the best homemade caramel and always had them ready for us until she passed away in her mid-90s. Even if I wanted to, I couldn't eat her caramels anymore due to my food intolerances and because I don't eat any cane sugar. I found the next best thing to my Grammy's caramels and they are paleo, dairy free, grain free, nonGMO and AIP. They taste so delicious and are made with clean ingredients that I can eat. They remind me of my grammy and make a sweet stocking stuffer for your loved ones. ORDER ONE
HOLIDAY GIFTS
KITCHEN GADGETS
These gifts are great for the foodies in your life! They will make your life easier in the kitchen and work really well!
Instant Pot - $90
We had a love-hate relationship at first, and I was scared of my Instant Pot for a while, but now we're friends, and I love how quick and easy it is to make delicious meals in the Instant Pot! You can make an 8 hour slow cooker meal in under 30 minutes! This is a popular must-have… everyone wants one for sure! ORDER ONE
Joseph/Joseph Adjusting Rolling Pin- $16
This has made the list every single year that I have had a gift guide. This is an adjustable rolling pin from Joseph/Joseph. The little colorful discs are removable on either side and can easily be changed to adjust the size of what the rolling pin will roll out. After using this rolling pin, all my crackers, cookies, and anything else I have rolled out have been uniform in size... and that makes me a happy baker! ORDER ONE
Nespresso Frother - $79
One of my must-have gifts that I recommend for any coffee lover! If you, or someone you know loves a delicious frothy latte, then this is a hit! I use mine every single day to add froth to my latte and I no longer spend $6+ on lattes anymore. True story! Santa (aka my hubby) gave me one of these last year for Christmas, and it's been one of my favorite presents ever! ORDER ONE
Air Fryer - $81
I finally got an air fryer this year, and I must say that we love it! We use it very often (at least 2 times a week, or more). It makes THE BEST salmon, french fries, chicken, meat balls and so much more. I searched high and low and did a lot of research before I bought mine because I wanted it to be made in the USA and dishwasher safe. I highly recommend an air fryer for Christmas, and it doesn't have to break the bank. Some are pricey and others aren't This one is good quality and a good price. You can try THIS ONE if you want something fancier and pricer. ORDER ONE
BEAUTY
Here are some presents that are great for the ones who are
obsessed with beauty.
Over-The-Door Mirrored Jewelry Holder - $129
I have been wanting one of these for years and years! I am not joking! I finally found one that I loved and bought it… and it was the best decision! My only regret is that I didn't get it sooner. It's a great space saver, too! I love that this one holds many earrings and long necklaces. It also locks and is a great full length mirror! ORDER ONE
Boss Babe Body Coffee Scrub - $20
To this day, this is by far my favorite body scrub. It's a must for anyone in your life. I promise that once you try these coffee scrubs you will never love another scrub as much as Boss Babe Body scrubs. I have been using their scrubs since they launched in 2014 and use them 2-4 times a week on my entire body - from my nose to my toes! This scrub helps with circulation, cellulite, psoriasis, eczema, acne scars, stretch marks, dry skin and more. It has done amazing things for my face by clearing up old scars and discoloration. You will feel so pampered when scrubbing with this amazing scrub. Your skin will feel softer than it's ever felt, AND this scrub is so affordable, you can buy it for everyone in your entire family! ORDER ONE
ra goods - from $3 - $16
I honestly recommend anything from ra goods! Their chapstick, toners, linen spray, body scrubs, lotions, anything and everything on their site is a wonderful gift. I love their oil diffuser necklaces that are all handmade. They are so pretty and very beneficial. Just put a few drops of the desired essential oil on it, wear it and enjoy the benefits of that specific oil! ORDER SOME